Boles Middle School
Announcements

Important notice regarding football games week of 9/17:
Due to inclement weather forecasted for Friday, September 21st, the varsity football game is being moved to Thursday, September 20th at 7:00 at Boles ISD. We will be on pep rally schedule tomorrow, and the pep rally will be at 2:00. The Go Gold Ceremony will be held before the game starting at 6:30. The cheerleading mini camp will also perform tomorrow night. There will be information sent home with the cheerleaders tonight. The JV and middle school games are cancelled for this week and rescheduled for the week of October 4th. JV and 7th grade teams will play in James Bowie and the 8th grade team will play Maud here at Boles ISD. If you have any questions, please contact the high school office.
Go Hornets!
---
Homecoming Spirit Week:
Monday- Tacky Tourist Day
Tuesday- Patriotic Day
Wednesday- Decade Day
Thursday- Character Day
Friday- Bleed Green
Pep Rally Friday at 2-2:30 pm
---
Boles Middle School Volleyball tonight at North Hopkins
---
Parents of 8th grade students:
From the Greenville Herald-Banner (edited):
Two new traffic signals being added, Highway 34 meeting Thursday
Brad Kellar | Herald-Banner
Two busy intersections in Hunt County will be getting new traffic signals starting next week, while a public meeting is scheduled in Greenville Thursday on plans for State Highway 34.
Texas Department of Transportation officials announced Wednesday that work on the new signals, one at the intersection of FM 1570 and Traders Road in Greenville and the other at the intersection of State Highway 34 and FM 2101 adjacent to Boles Home, will begin Tuesday.
Texas Traffic Control Systems has been granted 60 working days to complete the $327,000 effort.
The TxDOT announcement indicated phased construction will be used for both signals, to maintain the movement of traffic and minimize lane closures at the intersections.
Meanwhile, area residents are being asked to attend a meeting in Greenville Thursday evening, which is designed to receive public input on plans for State Highway 34 south of Greenville. TxDOT is hosting the meeting, starting at 5:30 p.m. in the Fletcher Warren Civic Center.
The study is expected to deal with whether the preferred approach to improving the highway into a five-lane road with two lanes in either direction and a center turn lane throughout the route, would be possible. TxDOT is investigating the amount of right-of-way needed, whether the highway will be urban or rural in construction and the possible constraints, such as the proximity to the Boles ISD campus.
Additional information about the project is available via txdot.gov/inside-txdot/projects/studies/paris/sh34-feasibility-study.html
---
8th Grade Parents:
Mrs. Sanderson has requested the Tone Vocabulary Words be posted her in case any students lose their notes:
Anxious Sharp Upset Mirthful Boring
Hesitant Joyful Agitated Sincere
Afraid Poignant Outspoken Reeking Composed
Frank Irritated Placid Joking Unbiased
Exultant Peaceful Blunt Vexed Serene
Soothing Redolent Giddy Infuriated Sentimental
Candid Jittery Morose Mournful Apprehensive
Incensed Despondent Aromatic Elated Still
Pungent Scented Lugubrious Jovial Fretful
Odorous Ecstatic Enraged Tranquil Jubilant
Forthright Woeful Livid Perfumed Desolate
Fragrant Fetid
---
Attention Football Parents:
There will be an informational parent meeting Monday the 27th in the evening at 6:30 in the BISD cafeteria. The agenda will include: Staff Communication, Schedules, Game night procedures, General information, and Pick up procedures.
We look forward to seeing you there. Call anytime with questions.
Coach Thomason 817-776-1968
---

Boles Middle School Volleyball
The first Boles Middle School volleyball game is tomorrow (August 22) at home vs. Cumby. Games start at 4:30 pm.
GO HORNETS!
Attention parents of 8th grade students:
The following letter was sent home with all 8th grade students today from the ELAR teacher. She is requesting that you respond no later than Friday, August 24th.
August 22, 2018
Dear Parent or Guardian:
All students in eighth grade will begin reading the first novel of the semester next Thursday, August 30, 2018. The novel is titled A Wrinkle in Time and it is written by Madeleine L'Engle.
Commonsensemedia.org and Scholastic.com both give favorable reviews you may be interested in at: http://www.commonsensemedia.org/book-reviews/a-wrinkle-in-time and http://www.scholastic.com/teachers/book/wrinkle-time . I have found this book available for purchase on Amazon.com for $5.00 with a Prime account.
Please check your response:
_____I would like Boles to purchase this book for my child using the tax free Prime account discount. I am attaching $5.00 (by this Friday, August 24th).
_____I am able to purchase this book for my child and will send it to school by Tuesday, August 28, 2018.
_____ I would like the teacher to provide a book for my child to borrow from the classroom.
Parent/Guardian signature: ________________________________________________
Benefits of purchasing a personal copy of this novel include being able to write notes directly onto the pages, highlight examples of vocabulary and literary devices, and having the book available to re-read at your convenience.
All monies are due by this Friday, August 24th.
Thank you for your continued support.
Sincerely,
Valerie Sanderson
7/8 English/Reading Teacher
Boles Middle School
(903) 883-4464 x206
Boles ISD
Alert from Middle School
Principal Jordan:
Good Morning Hornet Nation!

Please read the following information regarding school parking.

1. Please use the designated visitor parking located in the front (north) parking lot when parking to go into campus buildings. In addition, the north parking lot is not a designated student drop off zone. Please note the designated drop off areas can be found on the Boles ISD traffic and parking procedures document.

2. Please do not park in the pick-up lanes when attending extracurricular activities. The ACE after school program dismisses in the evenings and we need those lanes open for student pick-up. Please use the new parking lot located on the south side of the district, behind Boyd gym.

3. Please do not park on FM 2101 while attending any Boles ISD functions. With the addition of the new parking lot, located on the south side of the district, there is plenty of parking.

If you have any questions, please do not hesitate to call any campus office. Thank you for helping us keep our students safe.
---
Boles ISD School Supply List
2018 - 2019
Band 5th grade:
1- 1 inch black binder
1-box of tissues
1 pkg of pencils
Band 6th and 7th grade:
1- 1 inch black binder
10-15 sheet protectors
1-box of tissues
1 pkg of pencils
5th and 6th Grade
4 composition books
4 pkgs. notebook paper
1 pencil bag or box
Mechanical pencils and extra lead
1 pkg. highlighters (ELA/Reading)
2 pkgs. pink erasers
1 box of map pencils
1 pkg. 8 count markers
1 pair headphones or ear buds
1 pair scissors
1 box sandwich Ziplock baggies
1 box quart size Zipock baggies
2 bottles of glue
1 box of Crayons
2 boxes of tissues
1 pkg. Lysol wipes
2 rolls paper towels
2 pkg. glue sticks
1 ream of paper
1 pkg. index cards
1 ruler
Boys – 9x12 construction paper
Girls – 12x18 construction paper
Boys – 12x18 manila paper
Girls – 9x12 manila paper
7th and 8th Grade
4- 1 ½ inch binders:
1 Green- Science
1 Black- Math
1 Red- ELAR
1 Blue History
4 pkgs. 5 subject dividers (1 per binder)
4 single subject spiral notebooks:(1 red, 1 blue, 1 green, 1black)
4 pkgs. notebook paper (1 per binder)
1 pencil bag or box (not to be kept in binder)
Mechanical pencils and extra lead
1 pkg. blue or back pens
1 pkg. highlighters (ELA/Reading)
2 large erasers
1 box of map pencils
1 pair headphones or ear buds
1box gallon baggies
1 box quart baggies
1 4 pack AAA batteries (for calculators) Turn in to math
1 8 count color markers
2 boxes kleenex
2 paper towels
Please note that a second request to replenish supplies may be made at the end of the 1st semester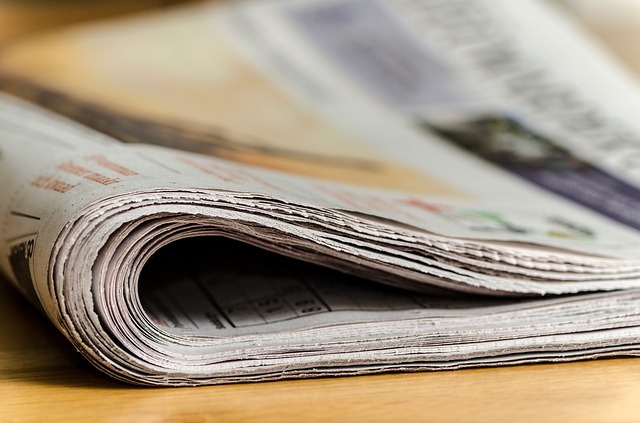 Click on the following link to read the latest newspaper from the journalism team!
http://enewspaper.makemynewspaper.com/ccbff0c5069183/november-december#.WG1d5bmYEVF
---