Home of the Fightin' Hornets
The Winter Break is December 20, 2019-January 3, 2020.
From our Boles family to yours, Merry Christmas and Happy Holidays!
Please see the attached letter regarding a new safety measure Boles ISD is taking beginning in January. If you have any questions, please contact your child's campus office. Thank you!
https://s3.amazonaws.com/scschoolfiles/982/interceptletter.doc
Jiangsu Robotics #1 Nanjing China Robotics students summer camp at Boles
https://s3.amazonaws.com/scschoolfiles/982/germblast.pdf
Bacterial Meningitis Information
https://s3.amazonaws.com/scschoolfiles/982/bacterialmeningitis.pdf
Boles ISD Board of Trustees
Congratulations to the Boles ISD Lake Tawakoni Regional Chamber of Commerce iHeart Banquet! Volunteers of the Year Steven and Julia Welch, Secondary Teacher of the Year David Burton, Youth of the Year Haley Anderson, and Elementary Teacher of the Year Darlene Weesner.
Boles ISD Overall Accountability Summary
Met Standard with an A Rating
Distinction Designations
Boles High School: Science, Social Studies, and Comparative Closing the Gaps
Please refer to the 2019 Accountability Rating System for additonal information
https://tea.texas.gov/2018accountability.aspx
Boles ISD Department of Public Safety News Release
https://s3.amazonaws.com/scschoolfiles/982/dpsnewsrelease_.docx
Attention Hornet Nation!
Boles ISD will continue using School Rush! website and smart phone app to communicate pictures, information, dates, events, school closings, emergencies, and more. Please go to schoolrush.com for more information, and to sign-up if you haven't already.
Boles ISD 2019 Senior and Kindergarten Graduates
Congratulations Graduates!
Once A Hornet... Always A Hornet!!!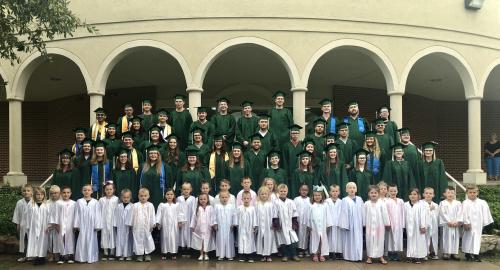 Please see the link below for information on how to prevent the Zika Virus.
https://s3.amazonaws.com/scschoolfiles/982/zika.pdf
This is Boles!
Dr. Graham Sweeney, Boles ISD Superintendent, speaks about the unique and welcoming environment Boles ISD offers students, parents, and community members. Click on the video below to see how special our district is to everyone that calls Boles ISD home.